We can help you to
design and deliver an exceptional workspace.
We run two friendly and popular co-working spaces in east London and are now building on our experiences by offering consultancy and design services for those looking to establish or develop shared workspace.
Being a small team, we can offer a really cost-effective service. Clients we have worked with to date include V22 and Studio Three.
Set in a homely attic warehouse in Whitechapel, we host brainstorming sessions and special events alongside our coworking & hotdesking facilities.
Our flagship workspace.
17 desks in a light and airy warehouse space in Bethnal Green. A peaceful and friendly coworking hub.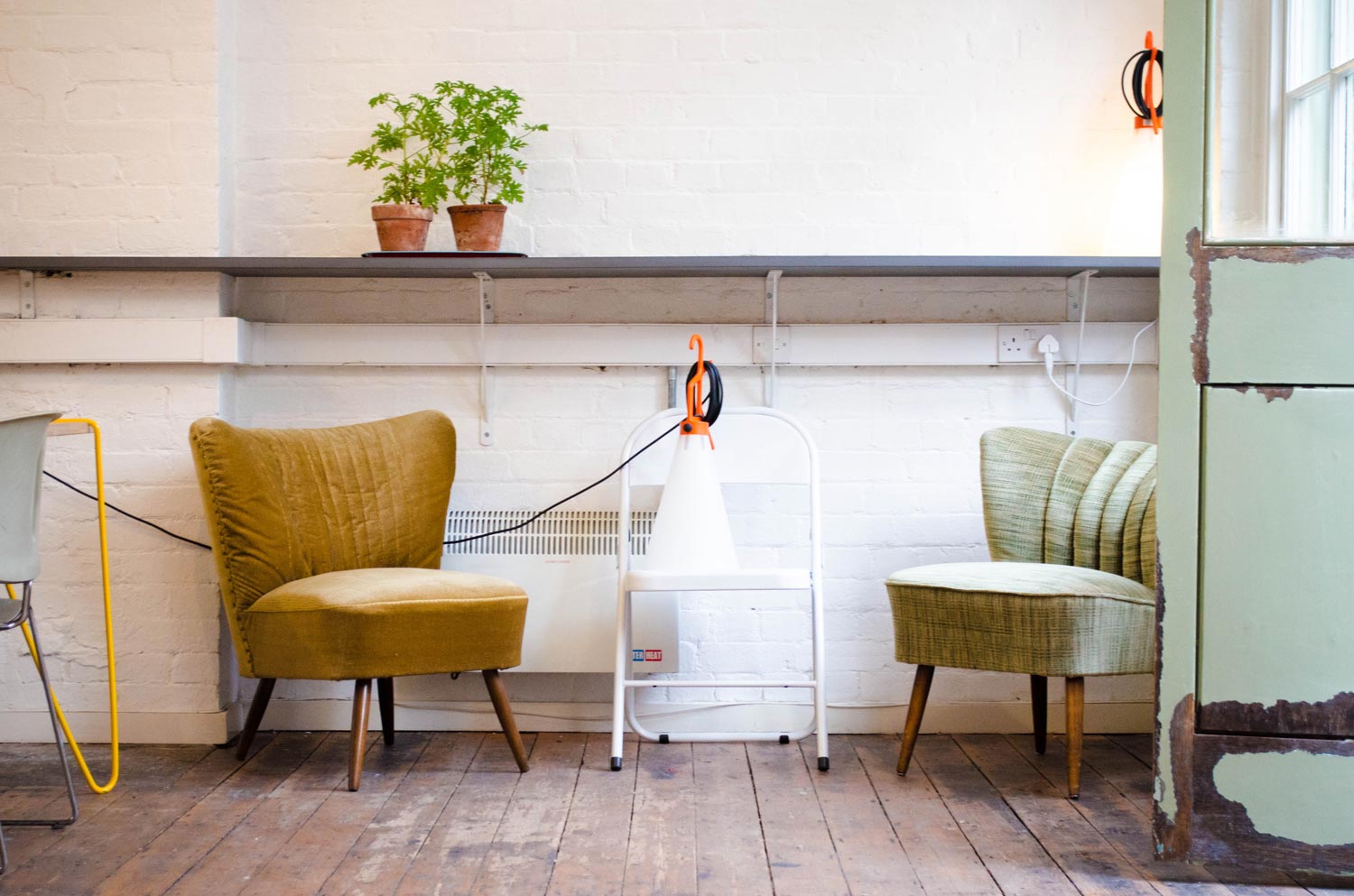 "We were impressed with Leo's ability to understand what it was we needed to do to enhance our workspace, and were really happy with the assistance we were given by The CoWork Space Co."
Thomas Eberwein, Studio Three
We are skilled in creating beautiful and authentic workspaces with real character and can help you do the same.
We will take time to really listen and to respond to your specific brief. Once we have defined the work that needs doing, we can help you with whatever suits best: improving workspace layout, sourcing unique furniture pieces, identifying and commissioning emerging designers to create bespoke pieces or more besides. We excel in working to a tight budget and know how to budget really effectively.
We can also provide information and advice on the various financial and logistical aspects of running a shared workspace.
Leo Wood
I'm the founder of The CoWork Space Co, Winkley Studios and Cooks Yard. I've been running shared workspaces for five years, since before the day when 'coworking' was the next big thing! And I occasionally work as an arts consultant and producer.
I'm also a mum, who knows from experience that finding flexible childcare and time to get on with work can be hard. So we are also hoping soon to launch PlayPen: a pop-up workspace with crèche facilities.
OPEN PRACTICE ARCHITECTURE
We like to collaborate with Open Practice when necessary. Having an architect on the team can be extremely helpful
when mapping out workspace layouts and costing up
for any build and fit out.